krishna rangoli colourkolam 166
krishna rangoli colour kolam
Lord Sri Krishna was born on Ashtami day or the eighth day after Raksha Bandhan during the Hindu month ofSHRAVAN. As the story goes he was born in the dark half of the month and at the darkest hour of midnight. But the birth of Vishnu's incarnation was to bring joy and give security to the suffering humanity.
He is considered to be one of Lord Vishnu's most glorious incarnations. He is popularly known as a naughty child, an inspired cowherd, a destroyer of demons, an enthralling flute-player, a divine lover, and a clever diplomat – all rolled in one.
He is also considered to be the Hindu God of Music and is the patron god of Indian musicians . Krishna is always shown with his flute or "Bansuri". Sri Krishna is also known as Govinda, Gopala and Kanhaiya.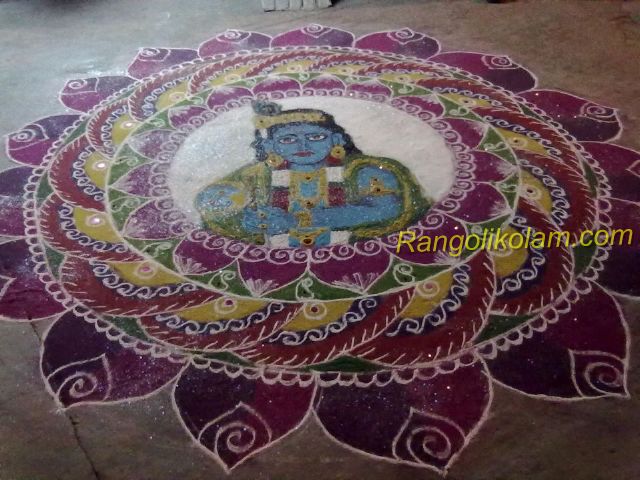 Comments
comments